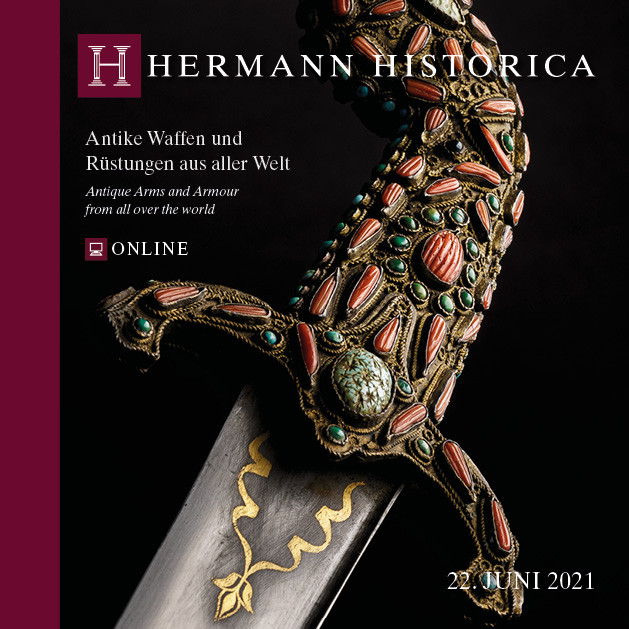 Antique Arms and Armour from all over the world
O88aw | Online auction |
367 Lots
June 22, 2021 | Start: 10:00 am (CET)
Our auction "Antique Arms and Armour from all over the world" includes 367 lots and will be auctioned in our auction rooms in Grasbrunn near Munich. The auction will take place on Tuesday, June 22, 2021. Further information can be found below.
Auction Dates
June 22, 2021 | Lot No. 7001 - 7367 | Start: 10:00 am (CET)
Pre-sale viewing
The pre-sale view will take place from 16. until 19.06.20201 in our auction rooms at Bretonischer Ring 3 in 85630 Grasbrunn / Munich from 11 am to 5 pm (CET).
ATTENTION: Important information about COVID-19 please click HERE.
Auction location
Information
| | |
| --- | --- |
| Order number: | O88aw |
| Auktion: | 88 |
| Number of lots | 367 |
| Department: | Antique Arms |
Information
| | |
| --- | --- |
| Order number: | O88aw |
| Auktion: | 88 |
| Number of lots | 367 |
| Department: | Antique Arms |